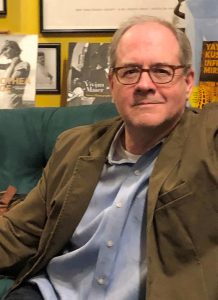 Dr. John L. Cox is a clinical psychologist, and has been in practice at Live Oak Psychological Associates for 32 years. He received his B.A. in Psychology and English from Ole Miss, and a Masters in Marriage and Family Therapy from Reformed Theological Seminary. He received his doctorate in clinical psychology from Rosemead School of Psychology in Los Angeles. Dr. Cox's practice is broad in focus, offering individual therapy for adults for a range of issues including depression, anxiety, addictions, OCD and bipolar disorders. He also offers relational and marital therapy and consultation regarding problems with children. Dr. Cox's therapeutic focus is grounded in his Christian faith as he strives to integrate God's way of leading us toward growth with the most competent professional psychological understanding derived from research and experience. For more, visit Dr. Cox's website at www.JohnCoxPsychology.com.
Speaking and Writing
Dr. Cox is author of Setting Parents Free, a parenting book for "regular people".  In it, he explores the most important things that kids need to be whole, and then what to do when we mess it all up!  Available on Amazon.
He has also been speaking to churches, schools, businesses and community groups for over 30 years in the areas of Marriage, Parenting, Personal and Spiritual Growth and Relationships. He is available for both one time speaking engagements as well as weekend seminars. Recordings of his conferences and presentations are available at his podcast – Good Enough Living.   To set up a conference or discuss with Dr. Cox, email him at office@liveoakpsych.com